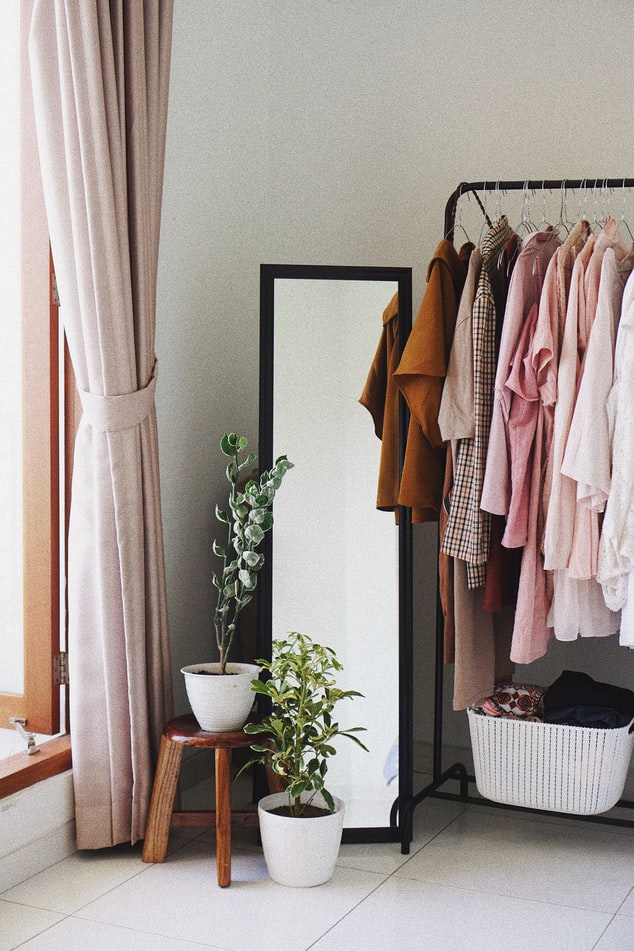 Psst …soul sis, when was the last time you cleaned out & organized the wardrobe in your closet?
Did you know that a chaotic closet can negatively affect your life?
A chaotic closet creates chaotic energy that spills into other areas of your life. You'll find yourself stressed, undetermined, wasting money and time.
For example, you often have a hard time finding something to wear and stand there staring at your closet. 
You go from hanger to hanger feeling underwhelmed by your selections. You even have new clothes that you have not worn yet. And somehow still don't believe you have what you need or want. 
You waste so much time trying to decide on what to wear because you have too many clothes to choose from. And your closet's disorganization doesn't make your decision making any better.
Having a chaotic closet only adds to your frustration when looking for something. And you end up settling for the clothes that you are rarely happy with wearing.
And later, you cough up more money buying whatever you think you're missing in your wardrobe...
Which adds more stress to your closet and life.
Instead of wasting time, money and being stressed…
Why not declutter the closet that is cluttering your life?
Soul sis, tell me this:
☼ Do the items in your wardrobe make you feel confident or vibrate positivity?
☼ Do you have so many clothes that take up closet space that you don't feel connected to?
☼ Is there clothing in your closet that you know you should let go of, but you find it difficult to?
☼ Do your clothes make you feel flawed and uncomfortable in your skin?
☼ Does your wardrobe weigh you down energetically, emotionally, psychologically and spiritually?
☼ Is your wardrobe stuck in a season of your life you need to let go of?
If you answered yes to any of the questions above, you definitely need a Closet Clean-Out to release clothing that does not serve you.
Take control of your wardrobe to take control of your life with a Closet Clean-Out Consultation & Workshop:
A closet clean-out consultation brings awareness to your need to evaluate your life accordingly. 
And it allows you to change things about yourself to create the positive life you want.
With my Closet Cleanse Reflection and Release method, you'll learn to:
✓ Release old and negative energy that is holding you back in life. 
Storing clothes that bring out negative feelings, bad memories, and make you feel worthless and insecure creates negative energy.
Then negative energy spreads to other aspects of your life….
Stealing your happiness, stopping you from fulfilling your life goals by taking away your positive energy (that you need to transform your life for the better).
In this closet clean-out consultation, I'll show you how to detach yourself from the energy that is not in alignment with your true desires. 
✓ Create closet space for clothes that: uplift your spirits, boost your self-esteem & confidence. And help you manifest your life goals!
Some clothes in your wardrobe do not represent your personality and life goals well. And some items in your closet collect dust and take unnecessary space. 
Instead of storing such items, I'll show you how to create new closet space for clothes that: positively impact your life, are necessary and you'll surely wear.
With an organized and clean wardrobe, you'll be on your way to improving every area of your life.
✓ Overcome past wounds and trauma to improve yourself in this season and the next.
Getting rid of clothes that remind you of physical and emotional hurt is a great way to start creating space for healing.
This closet clean-out can be at the core of your healing. It supports your need to shed old versions of yourself that were part of your experiences of the past.
✓ Wear clothes that align with where you're going, what you desire in life, and becoming your best self.
Wearing clothing that supports who you are and where you are going empowers you to live in your truth.
Clothing that best describes you, your gifts and your purpose can inspire a mindset change that motivates you to transform your life for the best.
I'll guide you in determining clothes that do not serve your journey and clean them out of your closet….
So you can make space for clothes that: make you look good and feel confident and embody the very best of yourself at the moment.
Greetings Soul Sis, I'm Pentené (aka The Wardrobe Healer)
While experiencing a turbulent divorce, and unexpectedly becoming a single mom, I effectively turned my adversity into an opportunity to evolve by using my style to create my best self and empower my journey.
How did this journey start? During what I believed to be one of the most difficult times of my life, I almost gave up. At the time, I didn't understand why I had to endure such a dark experience. After attending therapy I discovered that I lacked self-love, suffered from abandonment issues, loss of self, and narcissistic abuse. It was then I knew that my healing journey needed to begin to become a better version of myself. As I navigated an unfamiliar path to create the person and life I desired, I learned to use my style as a form of self-love and as a healing tool to raise my vibration to step into my power. And it has been a life-changer! That's when the wardrobe healing experience was born.
Now I help women use their style as a wellness tool to become the best version of themselves, placing them on a path to achieve they life they desire. Transformation is possible through the power of clothing.
I've found that you can create yourself by building a style to access the power of your higher self and help you achieve your desires. Style is about showing up in your truth – as it aligns with your gifts and contributions to the world. When you learn to love yourself better, you wear clothes you love and you perform at a high level. Just imagine how your vibration will then respond to the call from the universe.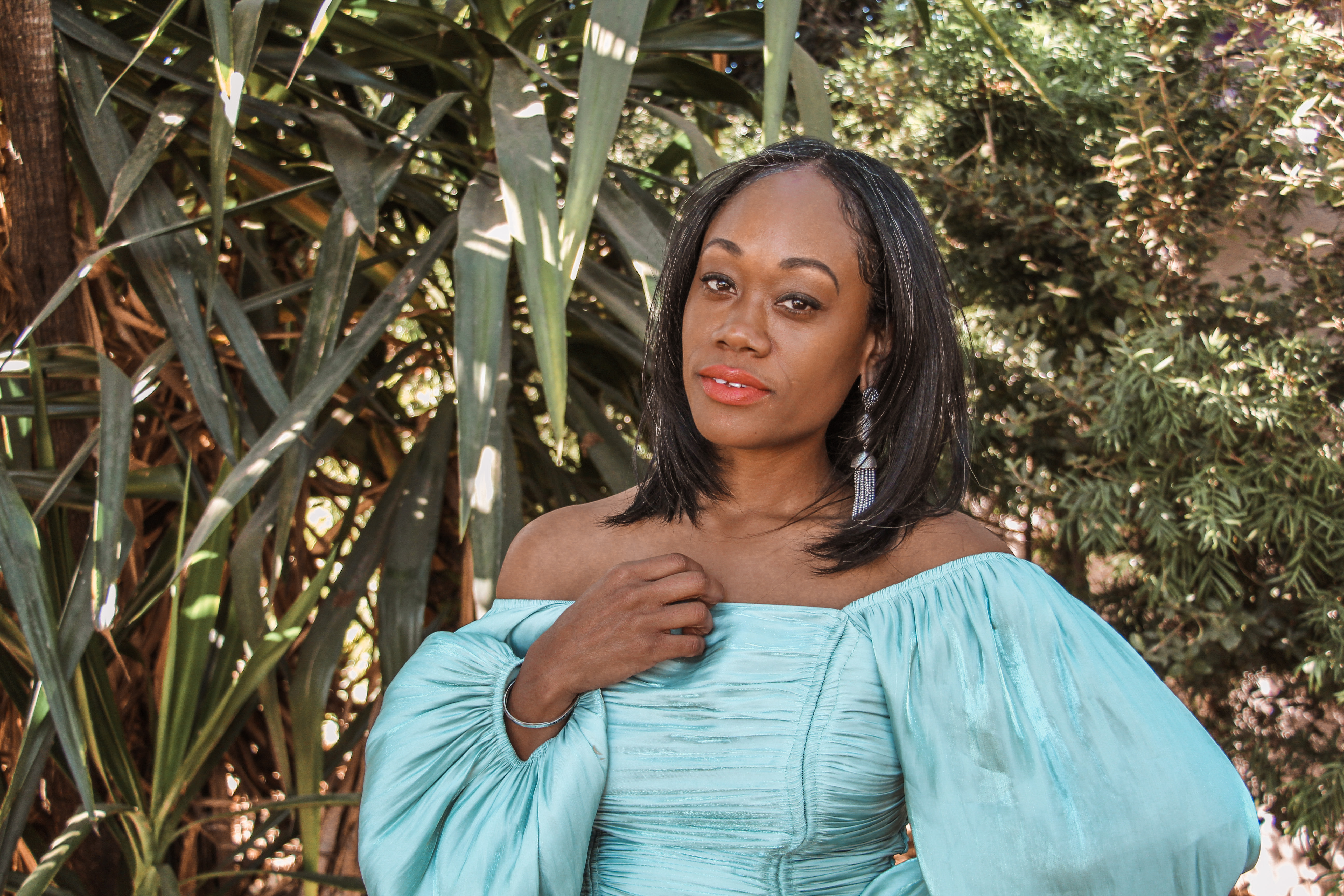 By the end of the Closet Clean-Out workshop, you'll learn:
☼ To trust when you are called to release wardrobe with old energy
☼ When to know your clothing is not in alignment with you
☼ Cleaning out your closet does not need to be just seasonal, but vibrational
☼ When it is the best time(s) to release and clean-out your closet
☼ How to use the clothing you have to change the energy
☼ What to do with the clothing you release and the clothing you keep
☼ Learn how to highlight your transformation and who you are
☼ Ways to harness the power of clothing
☼ How to organize your closet after your closet cleanse
☼ To create an energy of love emotionally, mentally, psychologically and spiritually
Why should I join this workshop when I can clean my closet by myself?
As an experienced style coach, I bring my expertise and knowledge.
Not only will you get a step-by-guide on how to clean your closet, through my Reflection and Release method you'll:
Know which clothes are essential to your purpose and life journey. And which ones are collecting dust.

Be equipped with style knowledge that makes you aware of your clothing style and purchase decisions.

Know different ways to clean your closet

Know how to change the energy of your clothing to positively benefit you.



You'll receive the guidance and support of someone with experience
In addition to all these benefits, I will show you how to start creating your dream closet based on your desires and life goals.
Closet Clean-Out Workshop Testimonial
Another awesome experience with Pentené, the Wardrobe Healer, during the Closet Clean-Out Workshop! The session is an informative tool to help you bloom into the woman you would like to be. The workshop handout can be a guided tool for a lifetime if you put in the work to execute it. Pentené gives specific instructions along with feedback and positive affirmations. In addition, she will give hands-on experience looking at your clothes along with feeling them and thinking about the energy of the items, Pentené gets you to go deeper within yourself and mind about the clothing you need to keep or detach from. I was so pleased with the session and price, it helped me think deeper about letting go of items with negative energy and how to regain newer items with positive energy. In all, the experience was ecstatic! Please sign up for the next Closet Clean Out if you are ready for a fresh start / new beginning. Pentené has much more in store for you in the session. I didn't want to give it all away. I want you to be surprised about the exciting information & experience you will receive for a lifetime!


- Veronica H. of Atlanta
Check your inbox to confirm your subscription