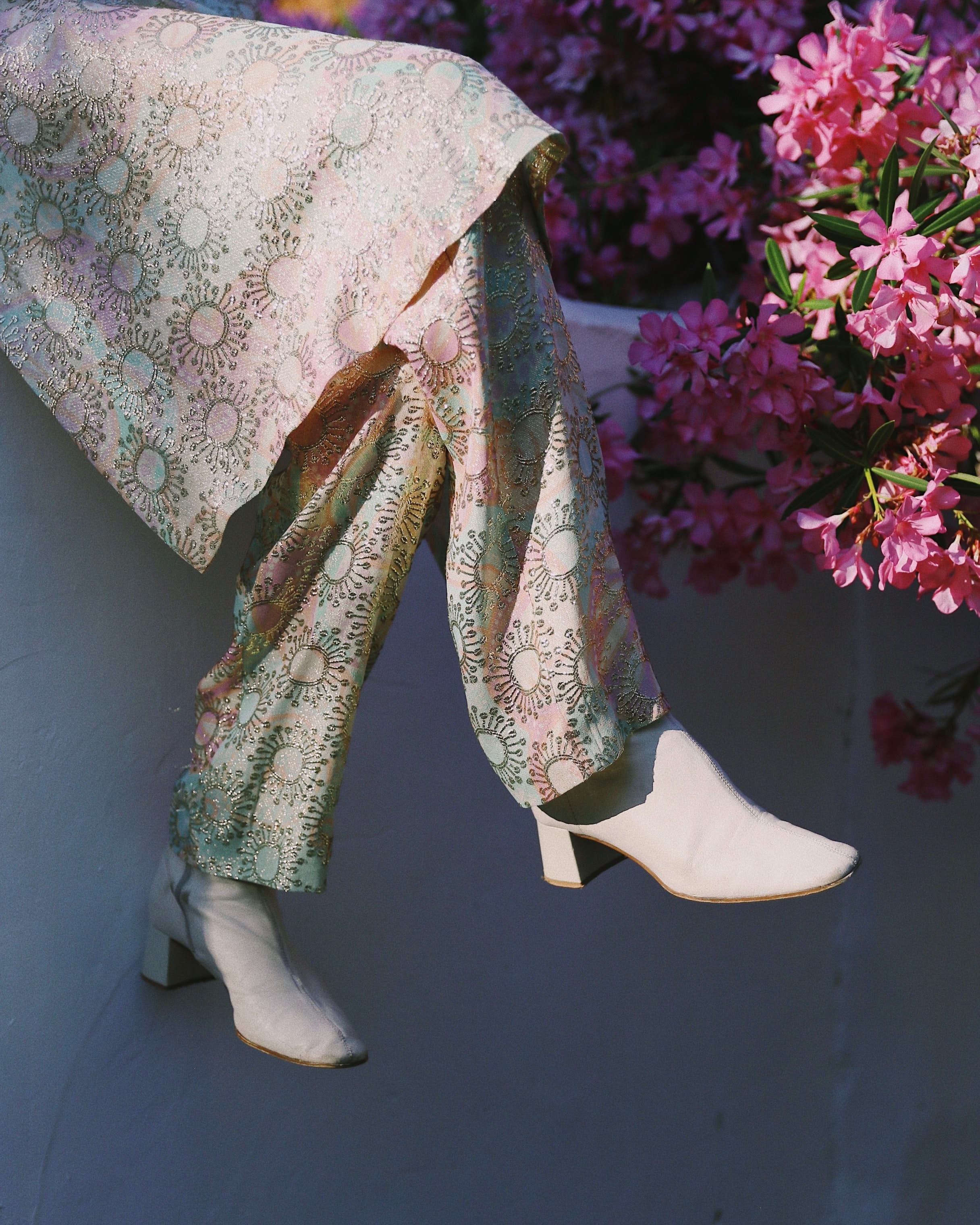 There Is No Doubt,
Clothing Is Powerful!
Research has shown that the clothes you wear have a huge impact on how you feel, conduct yourself, and interact with others.
Think about this for a moment.
When was the last time you dressed impeccably? How did you feel? Did you feel loved, confident, powerful, and beautiful?
And, how did people treat you? They probably respected you, saw your worth, and took you seriously. Most importantly, what was the belief you had about yourself in your clothing?
Since style has an effect on your emotions, feelings, confidence, behavior, aura, how people treat you and how you interact with others and the world…
Why not use clothing as a wellness tool to strengthen the relationship within yourself, and change your world for the better. Become the woman you'll always look up to, respect, love and honor.
Are you tried of...


 

Wearing clothing that attracts negative thoughts, beliefs, and patterns?


 

Hiding behind unflattering clothes that don't complement your inner and physical beauty?


 

Wearing clothes that are attached to your past and not appreciating the present?


 

Clothes that bring down your spirits, make you feel inadequate and cater to your comfort zone?


 

Selecting clothes based on a scarcity mindset and limiting beliefs?



Then, soul sis, you're ready to harness the power of clothing as a wellness tool. No longer be afraid to wear clothing that makes you visible to yourself, and the world.


Introducing
the Wardrobe Healing Experience™
The Wardrobe Healing Experience™ 
will help you harness the power of clothing as a wellness tool to become the best version of yourself, placing you on a path to achieve the life of your dreams. It isn't just about improving your outward appearance, but healing, and building you up internally.
You'll learn how to:
✔ 
Look and feel the best you ever have in your style and clothing


✔ 
Heal and improve your self-worth through acts of daily self-love


✔
Boost your inner confidence and achieve the life you desire


✔ 
Use your clothing to walk in your purpose and fulfill the vision you have


✔
Wear clothing that complements your best self no matter the conditions and wounds.
These courses are designed to help you achieve these things and more by using style as a wellness tool (and act of self-love).
It is not just about knowing the essentials of creating style. It is about creating a unique style that aligns with who you are, where you're going, and your purpose. And finally, tap into your highest self to attract what is already yours.
Greetings, I'm Pentené…
Your Wardrobe Healer and Style-Wellness Coach
Why I Created Wardrobe Healing Experience™?
Pentené Milner is a Wardrobe Healer and Style-Wellness Coach. During what she believed to be one of the most difficult times of her life, turned into one of the most awakening times of her life. Enduring such a traumatic experience with her divorce caused her to attend therapy for the first time. This led to the start of her healing and spiritual rebirth. In therapy, Pentené discovered that she lacked self-love, suffered from abandonment issues, divorce trauma, and narcissistic abuse. This was her wakeup call.
As she navigated her path back to self, she learned how to harness the power of clothing for internal good. She started using her style as a wellness tool to overcome trauma, be true to herself, and emphasize feeling good regardless of the condition. Before she knew it, she was creating her dream reality, healing past wounds, and becoming the best version of herself using her clothing as a daily act of self-love. Pentené now teaches other women how to use their style as a wellness tool to empower healing, be the best versions of themselves, and live the life of their dreams.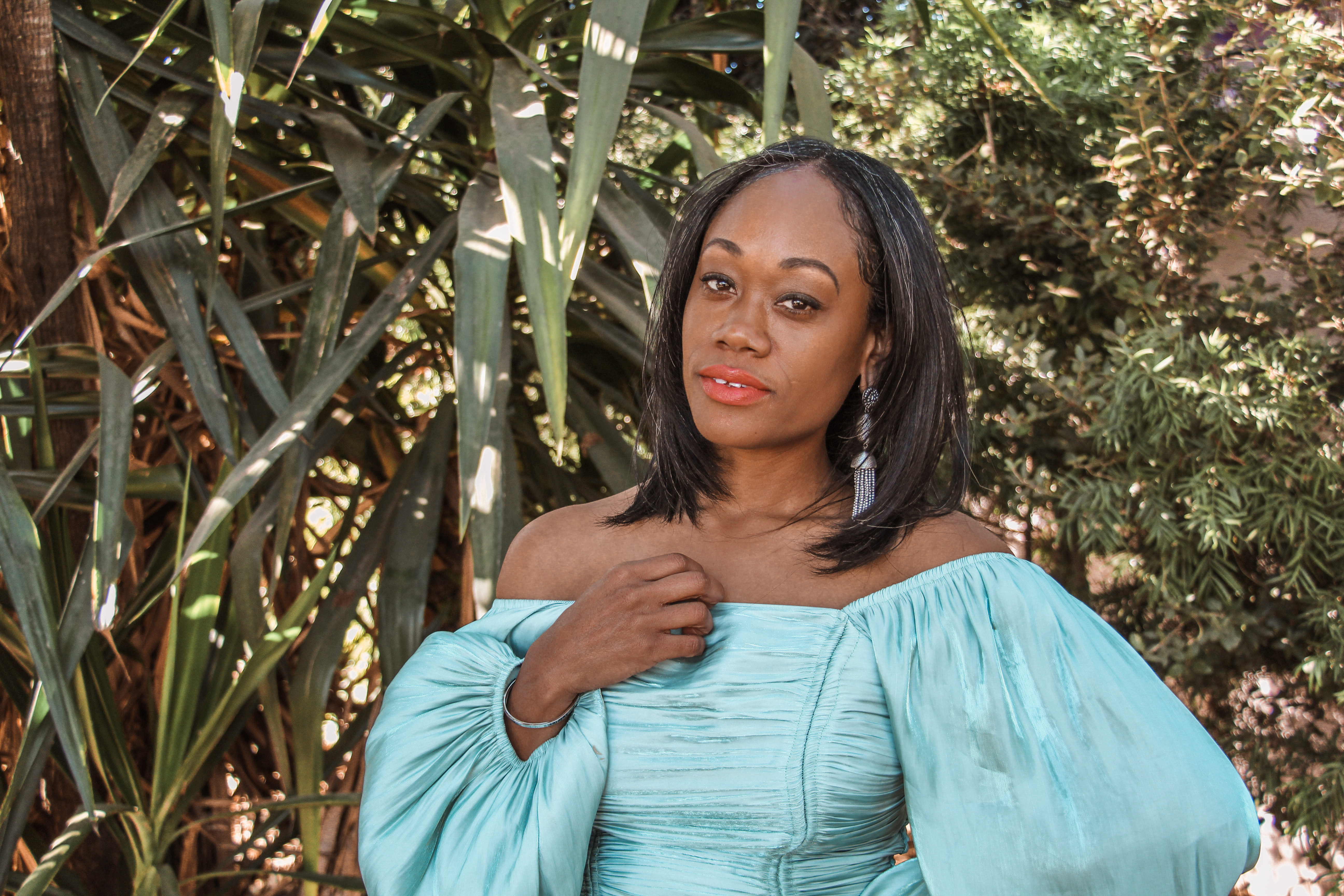 What People Are Saying About Their Wardrobe Healing Experience™:
"Ms Pentené aka the Wardrobe Healer's technique and her passion combined brought me true clarity related to my sense of style, what my style represents about me and what it stands for connected to my life purpose and my life journey.
I was enlightened and learned a lot about different styles and colors that compliment my body shape and my undertone, giving me an overall sense of direction when shopping or just choosing an outfit for the day.  
She gave me great guidance in starting my new wardrobe journey and gave me awesome actionable things to do that I can implement right away.
I would recommend her to any and everyone looking to learn how to wear their style with purpose!" 
- Dwaynitta Parker
"Working with Pentené was amazing, and booking her was easy.
During the session, not only was I able to get rid of some clothes, I was able to create a vision for my future self and the clothes that I wear.
Being able to walk through the exercises she took me through, anchored me in my new vision for myself. I have a deeper appreciation for the clothes I wear and for what I plan to wear and buy. I did not know just how deep it was, and she made the process so much easier."
- Coach Chantia Marie
"I highly recommend Pentené as your Stylist. She's wonderful to work with and very knowledgeable in regards to your body shape, style and color palette that will help complement your beauty. 
She also helped me with my personal image."
- Lisa Tep
Check your inbox to confirm your subscription